Covid-19 rehearsals policy
Rehearsals are suspended whenever the Auckland region is at alert level 2 or above.
Please stay home if you are feeling unwell.
---
Coming events
It's Glorious!
Vivaldi's Gloria and other choral classics
Rocky Bay Hall, 3PM Saturday 3 July 2021
MORRA Hall, 3PM Sunday 4 July 2021


Christmas concert
An end-of-year concert of as yet unspecified format.


Singers, see practice music here.
---
Come join us!
We are always interested in new singers!
See here or just show up at a rehearsal.
---
Members
Rehearsals
are held on Tuesdays at 7:00PM
at Whittaker's Musical Museum.
Rehearsals suspended during alert levels 2, 3 & 4. See the rehearsals page for details.
Annual General Meeting was held on Tuesday, 16 March 2021, 7PM, at Whittaker's Musical Museum.
Read the minutes.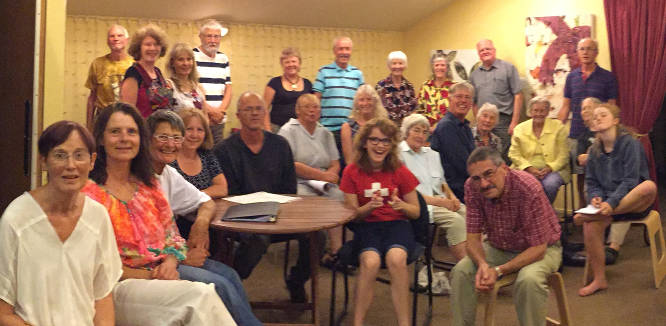 Downloadable practice music
Club Constitution and
Code of Practice
Choral Society history
The Choral Society is back!
Our first concert production since 2019 is coming in July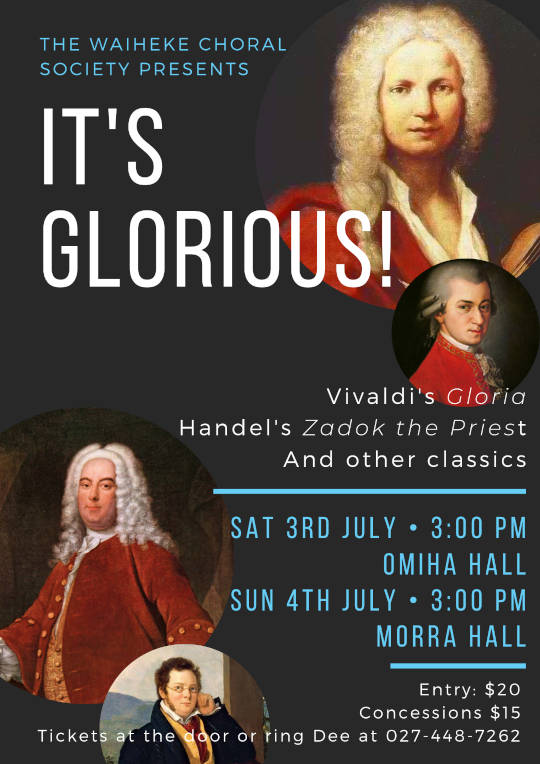 Director: Richard Melville
Pianist: William Green
Soloists:
Harriet Crampton, alto
and a Soprano Surprise!
Refreshments will be served.